2023 TCS New York City Marathon
Back to All Runners
Rebecca Dutton, MD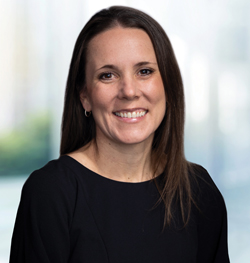 Dr. Dutton is a physiatrist, team physician for the University of New Mexico Lobos, program director for the PM&R residency program, and acting division chief of PM&R at the University of New Mexico. Dr. Dutton has completed around 20 marathons, including the Boston Marathon on six occasions, as well as multiple half-marathons.
Donate
Fundraising Status
| | | | |
| --- | --- | --- | --- |
| $2340 | | $5K | |
Having run many marathons in the past, it has long been a goal of mine to run a race on behalf of an organization to which I feel both a strong personal connection and aligned with its missions. I have been seeking this for some time, and for me, the ANF represents this organization. Running for the ANF would be a meaningful opportunity to contribute to, and raise awareness for, the valuable work of the ANF and the patients we jointly serve. The last few years have presented some rather unexpected opportunities as well as challenges, to which I embraced the mantra: 'dream big.' This has meaningfully inspired me to pursue things I never thought possible and I carry the message with me daily. Run hard. Dream big.
Back to All Runners