2023 TCS New York City Marathon
Back to All Runners
Adeel Zubair, MD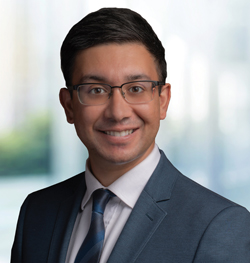 Dr. Zubair is an assistant professor of clinical neurology at Yale School of Medicine. He has completed the Duluth, MN, Grandma's Marathon, as well as the New York Half Marathon, Long Island Half Marathon, and multiple 5k races.
Donate
Fundraising Status
| | | | |
| --- | --- | --- | --- |
| $1507 | | $5K | |
As someone who sees neuromuscular patients every day, I truly believe in the ANF and the support they provide to patients, families, and researchers. Neuromuscular disorders have also affected me personally, showing me the toll these disorders can have up close. Running for the ANF would allow for us to raise money for an important cause: To CURE neuromuscular disorders.
Back to All Runners